Issue 83 April 25th, 2013
I want to welcome a new sponsor this week. Acquia will be sharing some resources through TheWeeklyDrop over the next few weeks. Be sure and check them out and thank them for supporting this newsletter.

\\ Bob Kepford
News
Palantir is giving away ten passes to DrupalCon Portland to people that could not otherwise attend. If you are passionate about Drupal and can't afford to go be sure and check this out. Applications are due by April 30, and pass recipients will be announced on May 3.
Drupal Create is an iOS app that allows any content contributor to post content to any Drupal website that has included the Drupal MASt module at http://drupal.org/project/mast.
From Our Sponsor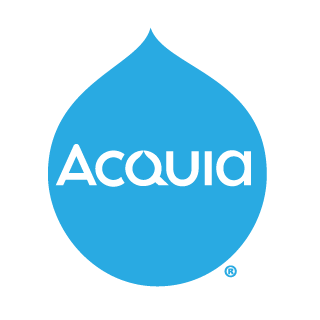 Views, the most popular contributed module on Drupal.org, is an essential tool for any Drupal site. In this webinar, we'll give you a taste of what this powerful module can do, including organizing content, users, and taxonomy terms; filtering and sorting Views; extending Views with other modules, and more! Click here to register.
DrupalCon
Registration prices increase to $550 on April 26th.
Articles
Be careful out there folks. Watch out for queries that are called multiple times per page load. Another great article from 2bits.com.
OSTraining has a nice in depth look at the Drupal settings.php file. There's a lot more to it this one file than you might think.
My goodness is spam ever a problem. Rob Schmitt shares his experiences trying to prevent registration spam what has worked for him.
Tutorials
Chris Eastwood shows us how to customize the CKEditor when implementing it with the WYSIWYG module.
Video
If you want to get involved in the Drupal community check out Jeff Geerling's talk.
Drupal 8
Good stuff from Cathy Theys about fostering a community that welcomes new contributors.
Drupal 8 is now using JSHint to check all core and contrib JavaScript.
Modules
Josh Miller walks us through the Commerce Backoffice module. Commerce Backoffice is included in the Commerce Kickstart 2 project but you can use it with any Commerce site. It makes managing your orders much more pleasant.
Mediacurrent's Kendall Totten delivers a great introduction to Adaptive Theme as well as a comparison to the Omega theme.
Nice article from Friendly Machine covering the Meta tags module. This module is really underrated I think.
Podcasts
Jobs
Twitter is using Drupal to unify our auxiliary sites onto one platform for streamlined deployment, fast development and easy content updates. We're actively looking for another engineer to work with our fun-loving Drupal group! Join us! Msg @kitt for details.
Wanna get the word out about your great Drupal job? Getting your listing in TheWeeklyDrop is easy using our self service posting system.
Jobs
Wanna get the word out about your great Drupal job? Get your job in front of hundreds of Drupal job seekers every day at Jobs.Drupal.Org.
Featured Jobs
Infopro Digital Services Limited
Anywhere
National Air and Space Museum
Washington/DC/US
CivicActions
Anywhere