Issue 112 November 14th, 2013
News
The Drupal Association reports on some of the issues since the upgrade of Drupal.org to Drupal 7.
The Drupal Association wants you to share your opinions on DrupalCon keynotes.
This is a very interesting development and seems to signal to a higher commitment to Drupal.org as a platform for the community.
Paul Johnson announces the Drupal social media request form. Basically, if you need to get the word out about something in Drupal land, now there's a form to let the Drupal Association know.
From Our Sponsor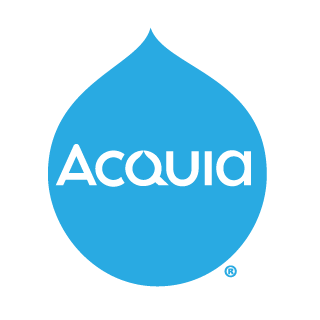 Selecting a Cloud provider can be a big task! We're here to lay out the facts so you can make the best decision for your organization. Acquia Cloud gives you the tools to build test and tune your web applications, all on the most reliable and secure platform. Download our Cloud Buyer's Guide to learn why you need more than just a hosting infrastructure.
Articles
Warning! Non-Drupal content ahead. This article by Bojan Živanović is worth reading if you want to venture outside of Drupal in a way that will profit you as a PHP developer.
Good advice from CTI Digital on how to best approach a legacy Drupal site.
A good article from BeFused on module organization best practices.
Part 2 of this interesting series on multi-threaded Drush from Deeson Online.
YesCT discusses many avenues of funding contributions to Drupal in this excellent blog post n
Drupal 8
Over on the Acquia blog Chris Shattuck of BuildaModule.com shares why he thinks we should all be excited about Drupal 8. I took some time this weekend and watched several of his new Drupal 8 videos and they are quite good.
A proposal to move the Drupal 8 docs to api.drupal.org via a separate git repository.
This green board will allow the community to track regressions in accessibility during the run up to Drupal 8's release. Great work from my friends at Cal State Monterey Bay and Acquia.
A great list of Drupal 8 resources.
This week Alex Bronstein updates us on what has happened in the past week. Progress in documenting Drupal 8 APIs, Assetic compatibility, and Drupal 8 alpha5 targeted for November 18th.
Tutorials
Nice tutorial from Danny Englander. I use this method a lot myself.
DrupalCon
Follow the Drupal Association's two new Twitter accounts, @DrupalConEur and @DrupalConNA.
Projects
Netstudio announces two new translation modules. Entity Translation Export/Import and Node Translation XML sitemap.
Zivtech's David Hamme has a great list of modules that don't get mentioned often enough. Be sure to check out this list.
Derek DeRaps introduces us to Workflow Tools in his session from DrupalCamp Atlanta.
Podcasts
Jobs
Looking for candidates with experience building web solutions, background working with large web development projects and good skills with web programming & CMS... architects, devs, PMs, UX design, & creatives. Join the team! Refer a friend, get $2k
Wanna get the word out about your great Drupal job? Getting your listing in TheWeeklyDrop is easy using our self service posting system.
Jobs
Wanna get the word out about your great Drupal job? Get your job in front of hundreds of Drupal job seekers every day at Jobs.Drupal.Org.
Featured Jobs
Case Western Reserve University
US
Third and Grove
Anywhere
Third and Grove
Anywhere