Issue 107 October 10th, 2013
News
Drupal 8 Alpha 4 is coming soon!
Work is underway to add an import API into Drupal 8 based on the Migrate module. This would make migrating from Drupal 7 or 6 much easier. This just makes sense. There is a sprint being planned for BADCamp in a few weeks.
From Our Sponsor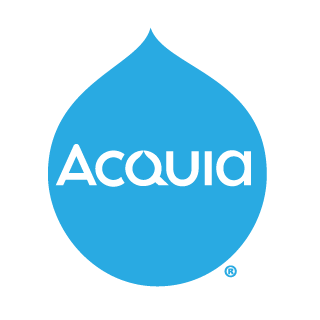 Have you heard the news? Our Drupal development platform is now available to you for free! Acquia Cloud Free gives you your own development workflow, QA tools with Insight, hosted Solr powered site search and much more. Deploying code, files and database has never been easier. But, don't just take our word for it. Sign up for free now.
Articles
Need to explain views to a developer new to Drupal? Read this.
Great advice for any Drupal builder.
In this article for Drupal Watchdog Dries Buytaert shares the origins of Drupal distributions. If you've been around the Drupal community you have probably heard these stories before but it's still a great read.
I love hearing about what motivates people to do what they do. In this post Dries shares how he answers the question, "To start an Open Source project or not".
Andy Thornton shares a few tips about running Drupal on VMware.
Drupal 8
Acquia's Heather James shares a great rundown of what has been removed from and added to Drupal 8.
Drupal contributors Lee Rowlands, Tim Plunket, and Daniel Wehner discuss what's going on in Drupal 8 and how you will benefit from all the new stuff in this hour long Hangout with JAM.
Love Andrew Riley's Drupal 8 slideshow. This is probably the fastest way to see the new UI changes to Drupal 8. Great use of animated gifs.
Another great post from Heather James this week!
Tutorials
Chromatic's Adam Zimmermann covers several entity caching methods including custom caching.
DrupalCon
I linked to the Driesnote video already but Dries Buytaert has now shared his slides on his blog.
Another nice DrupalCon post from Lullabot.
Projects
Jeff Eaton introduces us to the Content Type Groups module which allows admins to group content types together for organizational purposes. For complex sites with structural content types this module sounds great. It also integrates with Views and Features!
Great module for any Drupal Commerce site.
Fuse Interactive shares how to set up Seed, their Drush-based server management tool on OS X.
A cool install profile from OpenSourcery.
Events
Sessions have been selected and if you are going to be in town be sure and stay for the sprint on Sunday. Drupal Camp Atlanta is on October 19th, 2013 in Atlanta, Georgia. See you all there.
Releases
Finally
Yves Chedemois has built and maintained CCK and Field API since Drupal 4.7. But now, because of that, his laptop is melting. Let's make sure he'll continue to be awesome.
Jobs
Want to be part of a talented team doing interesting and meaningful work? We provide enterprise-level Drupal solutions for some of the most influential & respected progressive nonprofits. We're currently seeking passionate devs to join our distributed team.
If you have experience managing a (virtual) team, developing processes, earning deep client trust, consulting with expertise, and are a non-sucky communicator dedicated to helping progressive nonprofits organizations - this is the ideal job for you.
Wanna get the word out about your great Drupal job? Getting your listing in TheWeeklyDrop is easy using our self service posting system.
Jobs
Wanna get the word out about your great Drupal job? Get your job in front of hundreds of Drupal job seekers every day at Jobs.Drupal.Org.
Featured Jobs
Third and Grove
Anywhere
Urbanize Media
Anywhere
Infopro Digital Services Limited
Anywhere